Just so you know, much like 90% of my posts, this one has absolutely no aim. Like whatsoever. I wouldn't blame you if you just skimmed through the whole thing and left a comment saying that you love me, that I'm your BFF, that you forgive me for randomness, etc. We'll move on now that I've prefaced with that.
A lovely run around the nearby park started things off yesterday. I came across this memorial.:)
I had to remind myself that I have to keep it slower while I'm acclimating to warmer temps. It was about 75*F when I left, and while that didn't make me too uncomfy, I did sweat a ton in a short amount of time.
I had a revelation, whilst attempting to slow myself down, and resisting the urge to stop halfway through to play with a puppy then just walk home, and that was how I needed to seriously clean up my diet. Like big time. When you put crap in the tank, you train like crap. I can't afford that going into the lengthy HIM distance training coming up shortly!
With that in mind, I started craving veggies for lunch. Harry and I head out after his run to get his suit -- one that he'll be wearing when we get hitched! We were both slightly on the hungry side, so we stopped at Wendy's to grab a bite. The Asian chicken salad was pretty good. A fast food restaurant salad obvs isn't (ever) my first choice, and we don't eat fast food all that often. Harry had a hankerin', and sometimes you gotta give in to them.
Two suits later, we head to the grocery store (we get SO STOKED when we go to Mariano's!), and nabbed a snack in the form of smoothie. My apple-ginger something or other.:)
I was held hostage for a while. The Kid and I were watching The Simpsons, and all of a sudden...
....I had to go to the bathroom at some point.:\ I clearly need to work on my variety of goofy faces.
One more snack before dinner -- Skinny Pop. Am I the only one who puts their SP in a bowl? I mean...why bother at some point...
Some #TriedItTuesday action here -- Screamin' Sicilian pizzas!
I wanted to try the Bessie's Revenge (cheese) pizza, and Harry went for the Boss Hog pizza.
PERFECT way to end a three-day weekend.
Also, you can grab a coupon from their website.
GO HERE
.
From my INSTAGRAM --
Follow here
!
And speaking of training hard, I've updated my
RACES AND EVENTS
page! I still need to find a December race. Chicago peeps -- Any suggestions? Wanna race together?:)
--------------------------------------------------------------------------------------------------
*BRAIN HUG*
for Tuesday, from
HERE
.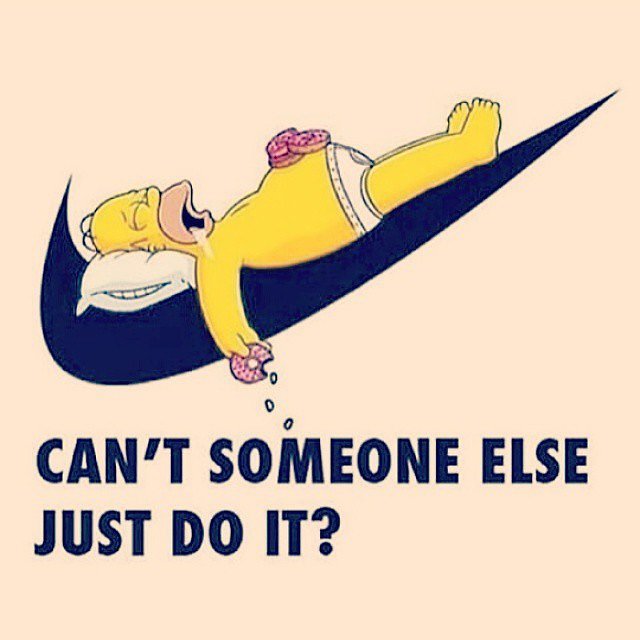 ALSO?
-------------------------------------------------------------------------------------------------
Did you enjoy a three-day weekend, or did you have to hit up the grind?
Frozen pizza ------------> Do you have a fave?
-
We usually have a couple of *emergency* frozen pizzas in the freezer, and we might just be keeping the Screamin' Sicilians in there now. They're seriously yummy.
Are you training hard for anything this year, or in the next few months? TELL ME!<3
Any American Horror Story (AND) New Girl fans out there? Are you stoked about this?!