Happy Friday Eve! You know what day it is, and you know what that means!
As always, thank you to our gracious host,
Amanda @ Running With Spoons
!

1. My day is started off right.
And I <3 the Dunkin' Donuts drive-thru that's two blocks away from me. They apparently <3 me, as well.
2. Sometimes Harry runs to the Costco that's a few miles from his office and I'll pick him up.
It's usually when I need gas, or we need specific groceries. I did need gas this time, and we didn't necessarily NEED anything, but once you're in Costco, odds are you ain't leaving empty-handed.
And for real.
$8.49 for two enormous jars of Nutella?
Harry simply asked "How could we NOT?!", then mentioned putting the Nutella and the Cookie Butter from Trader Joe's together on a sammich. I had no rebuttal, and gently placed the two jars of heavenly goodness in our cart. I also drooled a little.
Our cart: A mixture of fresh produce and delicious examples of why you shouldn't go grocery shopping, or at least Costco shopping, when you're slightly hungry.
3. I gotta have this scarf!
4. I had a flashback of my cheerleader days.
It didn't help that the flashback was brought on by me putting on a sixth grader's uniform.
5. My new purse.
I haven't had a new purse in almost three years. My old purse was sort of difficult to replace, for sure, with all of its pockets and places to hide things. My new purse is about 1/4 bigger than the old one, with MORE pockets. I'm having a hard time finding the right places for things. Draaaama.
6. I don't care what anyone says, my fifth graders are BADASSES. Yes, they're doing push-ups with their feet on the wall in the background.
7. The HDR feature on my iPhone will forever take prettier pictures.
Look at the definition on that sweet potato!
8. Speaking of definition, my cuticles and hands are so very dry.
Being a P.E. teacher (or any kind of teacher, for that matter), you wash your hands what feels like a million times a day. Please tell me that there's a miracle lotion out there!
PLEASE.
9. I can't wait for BodyWorks class tonight! This was me last week:
Music is SUCH a huge thing for me; I GOTTA have it while I work my booty off!
10. Table tennis is pretty intense.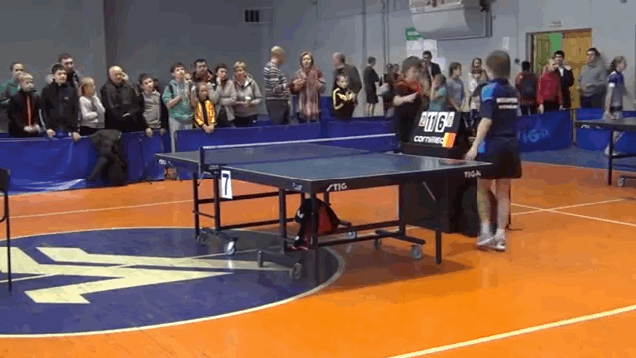 Y'all have a FANTASTIC Thursday! Please comment below, especially if you can help me with my dry-hand-issue!:)