Happy Tuesday morning to meeeeee... A rain run before work was just what I needed.
I attempted to take a picture of my breaky for you (same as yesterday: Oatmeal with coconut milk, soft-boiled egg, and cilantro) but it was far too ugly to post on here. No matter how unattractive it was, it was still yummy and made my tummy happy.
Cut to lunch (because my K-2 students were so on fire on this day, I didn't have the wherewithal to take a picture of them): Sweet potato + grilled chicken breast + brown rice + BBQ SAUCE (game-changer!) + some greens = killin' it in the nutrition department.
After school, I head over to Acupuncturist Eric (
his information is here!
) for some *GNARLY, HURTING, HEALING*. There were several times when I came to the realization that I'd break under any amount of torture. You probably shouldn't tell me any deep, dark secrets. I'd spill the beans under light pressure.
And oh, my, word, I finally got home. This is my usual bedtime, man!
-----------------------------------------------------------------------------------------
So anyway --- MY FIRST RACE OF 2017!
I KNOW, right?!
True story:
I have never been so unsure of my race season as I have been during my six months of injury. That uncertainty realllllllly messed with me, too. Someone might have asked me what race plans I had for 2017, and I'd be all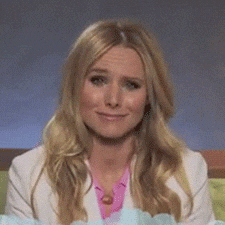 It wasn't even until about a month ago that I got the go ahead to run from PT Ed, but I knew that I had to make a goal for myself. Whether it was to return back to running, to tell my body (foot) that it absolutely wasn't injured anymore, or to be well enough for a race, I made a goal.
Side note:
And who would've thought that it'd take nearly six months for a foot injury to go away? I reckon it's because the foot is the body part furthest from my mouth -- yelling at it to feel better.
Back in December of 2016, I posted about races that I wanted to run this year in
this post.
I cited
BolderBoulder
as one of those races.
Well, hang on to your hat! Harry and I are heading to Denver and Bolder, Colorado for Memorial Day weekend, and to rock out this iconic 10K while we're there.
Have you ever run this beast? Are you free Memorial Day weekend?! Come race with me, friend! Oh, you don't need to look up the link for registration...
it's right here!
:)
That elevation, though...*gulp*
The course looks absolutely gorgeous, too! 6.2 miles of Bolder, and I'm sure they hit all of the beautiful spots.
Like I said in a previous post,
BolderBoulder
has been on Harry's bucket list for some time, and I really wanted to rock it out. I'm so thankful for the team for reaching out to me to make mine and Harry's dream come true! See y'all out there!
-----------------------------------------------------------------------------------
What races are on your bucket list?
What's your training plan for today? Run? Ride? Yoga?
What's the toughest elevation you've had to face during a race or event?