Happy Tuesday-after-Marathon Monday
, and in this case, a.k.a.
Happy Earth Day!
I'm on Spring Break from school this week.
HALLELUJAH!
Yesterday was my planned "Do Nothing" day. Ever have one of these? Anyway, while I was doing nothing, I got to watch the
Boston Marathon
.
Ohhhhhhhhhh, man! I'll tell you what...five years ago, I would've laughed to high Heaven if you had told me I'd sit down to watch a MARATHON on TV. *le head shake* No way, wasn't interested. It's amazing how running changes so many aspects of your life, even if one of those changes means sitting on your butt for a few hours to watch a major racing event. :P But I feel like I will redeem myself today. I've already had a beautiful run in the sun, and will get some housework and errands done. Plus, Harry and I are heading out for our first bike ride of the year this afternoon!
I feel like pink is coming into everything I carry or wear, and not just running or training gear. Have I done this on purpose, or on accident? Obviously I don't have a problem with pink; it's just astounding how much pink I own. Harry got me the Saucony jacket for my birthday, and Apera was awesome enough to send me the
Performance Duffel
not too long ago. It's still my favorite thing to carry.
I'm even wearing a pink hoodie as I type this. And I just looked down and realized that the mani I got yesterday included pink nail polish.
IT'S TAKING OVER!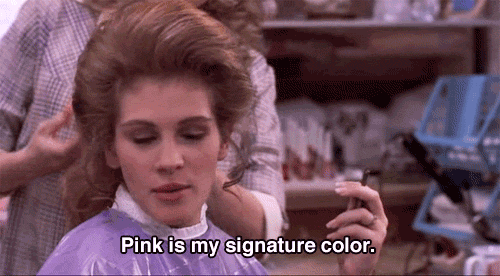 While I was watching the Boston Marathon yesterday (GO
MEB
!), I saw the Altra Running commercial!
This got me super excited, considering
Altra Running
just recently sent me some new kicks, the
Intuition 1.5
. Of course, they're pink! I love the "
Zero Drop™"
, as well as the wide toebox in these shoes. I have put about 15 miles on them; this distance is a good indicator of how well a shoe will work for your foot and gait. These are totally aces on my feet, and make my stride feel effortless and very natural.
From Altra Running:
"
Designed specifically for women, The Intuition™ 1.5 isn't just another shrink it and pink it shoe. From the amount of cushioning to shape of the shoe, this shoe is 100% female-specific. Plus, with the Zero Drop™ platform and innovative foot-shaped design this shoe delivers many of the benefits of barefoot running with the comfort, cushioning and support that distance runners love. Follow your intuition and experience the world's first fully cushioned, foot-shaped, Zero Drop™ running shoe.
"
When I feel like there's some wonkiness in an area of my foot, I can shift my footfall a bit and it's comforted and taken care of...like a shoe hug.
But seriously.
So much pink. #sweatpink
Disclaimer: Altra
provided me with shoes through ZOOMA ambassadorship. I was
not
pressured to write a positive review and all opinions expressed in today's post are mine alone.
----------------------------------------------------------------------------------------------------------
What are you doing today to help give this home of ours some lovin'?
Is there a color that seems to accidentally take over your wardrobe?
What was the last yummy thing you had that you haven't had in a really long time?
-Mine was root beer! I had one the other night...mmmmmm!